POSITIVES
Incredible house-roasted coffee
A highly competent team
The best vegan food I think I've ever tried
NEGATIVES
Parking and transit aren't the best
It's in a pretty sketchy area of town
Harken Coffee Review
Remember many years ago when a bearded chap held a little coffee popup in a venue with a bathtub in the washrooms?
I do.
That was the first moment I took a bunch of my friends out for a "coffee experience". We went to the very first iteration of what would later become Aubade.
They all mocked me mercilessly for being a "pretentious coffee twat" and the Vancouver Coffee Snob was born.
Fast forward 5ish years and Aubade is no longer with us. Instead, Eldric, that bearded fellow I mentioned, has created the wonderland that is Harken.
It's a relaxing, well-designed coffee hotspot with some of the best Vegan food I think I've ever tried.
What is the Coffee Like at Harken Coffee?
Harken roast all their coffee in house, which would be exciting enough, what with the co-owner Eldric having what I consider to be one of the best palates in the industry.
But no, the reason it's really fucking great is that Stacey Lynden is their head roaster.
You know Stacey, the one that used to roast for Oughtred and Pallet and East Van Roasters and wins every single coffee competition, appeared on the Pinkies out Coffee Break interview series, judges more competitions that you can count on all your hands and also has a badass cat.
Suffice to say, their coffee is incredible.
Pour Over
Price: $4.50
Beans: Harken Coffee 'Summer'
I was fortunate enough to have this drink made by none other than the aforementioned Stacey!
Sadly I had no medals in my pocket to award her. But if I did, it would have said: Best fruity and floral, well-balanced tea-like drink I've had in ages.
It was amazing.
I took a box of this home and it's great fun to brew. Very forgiving and worked really well using a v60 pour-over device.
Flat White
Price: $4.50
Beans: Harken Coffee 'Winter'
This was an incredibly interesting Flat White. Let's start with the espresso. I watched the timer on the Modbar run out of numbers when pulling this shot. So it was over 60 seconds before the correct amount was in the glass.
This is not a common occurrence.
Most shops seem to aim for around the 30-second range.
But this is what Harken is all about. Finding the best way to do things, not the most common. As a result, the drink itself was one of the most unique espresso-milk drinks I've ever had.
There were huge notes of coconut, tropical fruits and caramel in it. So much so, that I thought they'd used coconut milk. But nope, just regular Minor Figures Oat Milk.
I can't explain the flavour notes, but I can say it is well worth trying.
What is the Food Like at Harken Coffee?
In a word, the food in Harken is spectacular.
The first thing to note is that all their food is vegan. But don't let that scare you away. It's just about the best Vegan food I can remember eating.
The menu is all Japanese influenced. So don't expect a tofurkey style lineup of crap. Japan has arguably mastered vegetables more than any other country on the planet.
That sound you hear right now is India, outraged I just wrote that.
Side note: I get all my vegetarian tips from @thebroccoliranch on Instagram.
Miso Udon Noodles
While this dish is technically noodles, I'd argue that the perfectly cooked udon side of things only makes up a small portion of what makes this so preposterously delicious.
Let's start with the fermented mushrooms.
Imagine the most savoury umami taste you've ever experienced then ramp that up with the miso flavour.
Then, when that warm, rich and familiar feeling covers your taste buds, they get slapped to attention with the zesty pickled radishes.
The notes I made on my phone reminded me to tell you they were a revelation.
But the pickled punch is fleeting because you're about to have your palate warmed with a siracha chilli aftertaste and the sweetness of the grilled peaches.
This thing was a religious experience.
Not Your Regular Breakfast Cereal
Ok, I'll admit it, I have no idea what this was actually called, but it was Harken Coffee's take on breakfast cereal you had when you were a kid.
The puffed rice cereal was crunchy, the house-made marshmallows turned from crisp to chewy when you bit them and the dehydrated watermelon gave the whole experience a bright and fruity afternote.
There was a lingering fennel flavour that came from the infused oat milk that lubricated it all.
My favourite part of this, however, was the direct and unmistakable nod to Mary Poppins that oozed from every bite.
You see, the tiny bowl was imbibed with the magic of a badly accented English nanny. No matter how fast I ate this stuff, it seemed to never end.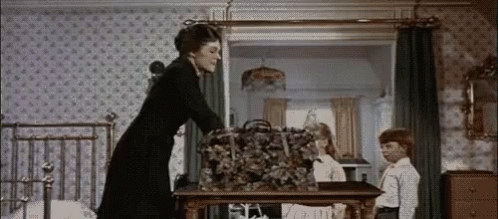 I'm not complaining, of course. I never wanted this to end as it was such a great experience.
Venue
Harken isn't a huge venue but they've used the space really well. There's a large standing area when you walk in, that will be perfect for post-COVID hangouts if you're not there for a long time.
Moving into the rest of the room, there's a large bar in the center that has a number of seats around it. It allows you to watch the baristas do their thing up close and personal.
This is right up my street, as I love to be that annoying asshole that overstays their welcome chatting to the staff about coffee.
They've chosen to use a Modbar for their espresso setup. I'm a huge fan of these, as they open the up the counter space for more interaction with the staff. In addition, they look great.
Pour-overs are all made via Hario v60's.
Beside the window, there are a few style tables that give you a view of the road outside (more on that later) and then moving to the back of the cafe we see the piece de resistance; their roastery.
There are several huge windows that you can awkwardly press your face against, to see Stacey doing her thing.
Every time I've been she's either roasting or cupping. They have yet to kick me out for pressing my face against the glass.
However, now that I've finally done this review I expect them to clamp down a bit on that.
So I guess what I'm saying is that you have a finite amount of time to mess with her. I suggest unwavering eye contact when you do.
Location
OK, buckle up because every time I mention the DTES I get the woke Olympians riled up.
Harken Coffee is in the heart of Railtown (OK, technically the tiny area that is Japantown), on the doorstep of Oppenheimer Park.
Yes, that park. The one that was an enormous homeless camp until it was dismantled recently. As such, it's a pretty feisty area.
If you're not used to this kind of thing, it can be really intimidating.
All I can really say here is that you should exercise the same street smarts you do anywhere. Don't go down the side alleyways, watch your belongings, don't leave valuables in your car and keep your eyes on the ground needles and various other 'things' people may have donated to the sidewalk.
The parking outside is a dollar an hour and every time I've been for a visit I've found a spot outside.
There are some buses close by and the SkyTrain is about a 15-20 min walk.
Bathrooms
There's one, it's a decent size, it's well-appointed and they have the fanciest smelling soap I've found in ages.
This is actually really great, considering you want to give people any excuse to wash your hands these days.
Staff
If you know anything about the coffee scene in Vancouver, you'll probably know there are some serious movers and shakers that have built a bit of a brand around their name.
I've already mentioned Eldric and Stacey. But you may also know Kunie. She's the person that wins the competitions that Stacey doesn't win and also has been managing Platform 7 for longer than I can remember.
So, suffice to say, Eldric has built a team that is pretty damn refined.
The best part? He's insisted that they all wear fake beards.
OK, jokes aside I actually had to do some market research on this one. I know too many of the staff there so I couldn't be sure if they were treating me special. So instead I sent in spies and paid for their drinks.
Some of them were the ones that called me a twat 5 years ago.
Tough crowd.
Here are the quotes:
I didn't know coffee was so interesting. You always make it so boring but Eldric made it really fun.

Lovely staff, I think I was served by Kunie and she was so sweet!

Thanks for the coffee brother, it was a really welcoming experience. You're still a douche bag influencer though, but at least I now know what all the fuss is about.
Conclusion
Harken Coffee was always going to be a masterpiece in the Vancouver landscape and I'm happy to report that it really does live up to the expectations. It's no wonder it won Best New Coffee Shop, came third in the Best Coffee Shop awards and third in the Best Roaster award.
At the helm of the business is someone who's demonstrated that he knows exactly how to run a successful cafe. They have a head roaster that has more medals than Mr. T and their front of house staff is a cherry-picked collection of Vancouver's finest.
And to cap it all off, their food will turn even the most ardent carnivore into a dreadlocked vegan hippy.
My only complaint is that it took them longer to open this place than it did for me to write this review!
---
---