The 10 Best Coffee Shops in Vancouver 2023
Before we get started on the list of the best coffee shops in Vancouver 2023 I have a task for you for the next year.
It's called the monthly barista challenge.
Each month you are to challenge a barista to a pistol duel.
No of course it's not that, why are you so excited about that idea?
You know, this is why people stopped inviting you to parties.
Anyway…
I challenge you to do one nice thing each month for a barista.
They've had a shitty few years, with an uptick of entitled dingbats hassling a lot of them.
So I want you to make their lives nicer.
Examples include:
Leaving them a tip
Telling them how much you like their drinks
Asking them to tell you what their favourite coffee is
Sneaking up behind them and smelling their hair
THAT LAST ONE WAS A JOKE.
Seriously dude… parties.
OK with that out of the way, let's get into an event so big, TOM CRUISE definitely called it "the best thing since I paid Katie Holmes to pretend to be my wife".
This is the list of the 10 best coffee shops in Vancouver 2023, as voted by the public.
---
The 10 Best Coffee Shops in Vancouver 2023 list is bought to you by Jelly Donut Events
If there's one thing we've learned over the last 2+ years it's that working from home has been a bit of a challenge.
Personally, I've found that the dynamics in the teams I work in have totally changed on account of knowing that everyone is working in only their underpants.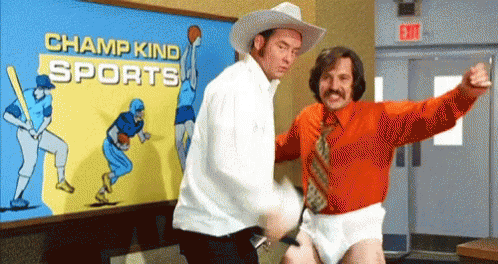 Well, Jelly Donut Events has ya back for adding that spark back, with their awesome Virtual Team Building Events.
Take for example the coffee tasting event. Three coffees are sent to your door, then your group gets to sample them live on Zoom/Teams/etc, with a coffee expert host (transparency: I'm one of them).
Or how about a 'Build your own Iced Lattes' event? Or a Coffee and Tea Tasting?
Head over to jellydonutevents.com to see the full lineup of events on offer.
Well, without further ado, here's the list of the 10 best coffee shops in Vancouver 2023.
---
10. Isetta Cafe Bistro
4360 Marine Dr, West Vancouver
View this post on Instagram
Isetta has not even been open for one year and they already appear on the top 10 list! Nice work.
It's a hidden gem tucked away in one of the city's most beautiful neighbourhoods.
Offering specialty coffee drinks and light bites, Isetta provides an inviting atmosphere for customers to take a break from the hustle and bustle of the city.
From traditional espresso beverages to delicious acai bowls, their menu has something for everyone – perfect for coffee connoisseurs and casual drinkers alike.
Vancouver Coffee Snob Recommendation: Their coffee on bar is from Nemesis, so I always lean towards filter coffee here. If there's an Indian coffee available, go with that.
---
9. Sunny M Specialty
4540 No. 3 Rd Unit 1345, Richmond
It's tiny and it's sort of a bit hard to find (the front door is on the outside of the mall).
But once you get there, my god it's awesome.
Nano batch roasts of some of the most insane quality coffee on the planet, as well as a rotating lineup of coffee bought in from around the world.
Vancouver Coffee Snob Recommendation: No matter what you have here, it's going to be awesome. Talk to the owner, Mark, and get him to pair a coffee with a sweet treat for you.
---
8. Soon Coffee Co
The Amazing Brentwood Food Hall, 4567 Lougheed Hwy., Burnaby
Soon Coffee Co is exactly how I'd run a coffee shop.
Everything is automated and fine-tuned to get the best out of the house roasted coffee.
The lineup is simple too – you get medium roast or you get decaf medium roast.
There's filter coffee available as well as espresso, as well as sweet treats bought in from local suppliers (Lee's Donuts FTW).
Vancouver Coffee Snob Recommendation: Their Americano is well-balanced, full of currant flavours and immensely crushable.
---
7. Modus Coffee Roasters
112 W Broadway, Vancouver
It's been fantastic watching Sharif and his team grow this business from humble beginnings a few years ago.
Modus is no longer a spot for just amazing coffee (it still is of course) but it's also got one of the better brunch lineups in the city.
Vancouver Coffee Snob Recommendation: Modus, for me, is all about their LATIF or HIRO roasts. Always on pour over and always bright and fruity.
Click here to read my Modus Coffee review
---
6. Craft Cafe
960 Quayside Dr Unit 115, New Westminster
You'd never expect such a high quality coffee shop to be tucked away in New West, but here we are!
Craft Cafe has arguably one of the best coffee lineups in the lower mainland, bringing in beans from the four corners of the globe.
Their breakfast sandos and grilled cheeses are also to die for.
Vancouver Coffee Snob Recommendation: Ask them what they have under the counter for pour over. You'll often find $100+ bags of coffee they're selling by the cup, usually at very close to cost.
Click here to read my review of Craft Cafe
---
5. Kafka's
577 Great Northern Way, Vancouver, BC V5T 1E1
151 W Hastings St, Vancouver, BC V6B 1H4
860 Richards St, Vancouver, BC V6B 3B4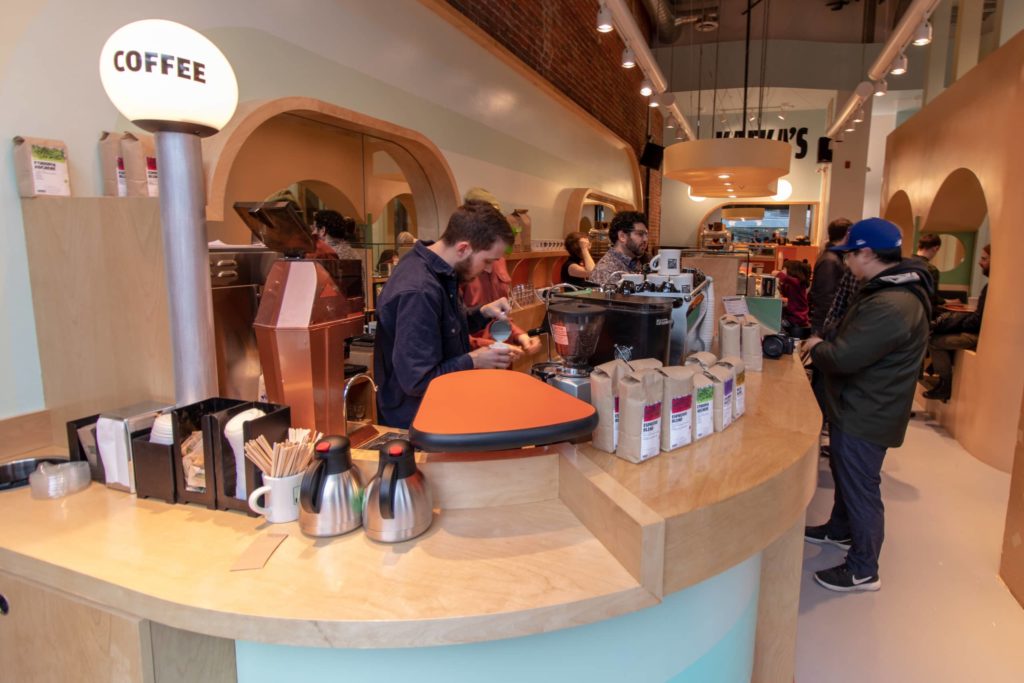 2022 was bittersweet for Kafka's.
On one hand, their Main Street location closed permanently.
On the other hand, they opened one of the most unique coffee shops in the city, right in the heart of Downtown.
Either way, with their new location and their amazing roasting program (that saw them take 2nd place in the best roasters list), they're a brand you want to be seen in.
Vancouver Coffee Snob Recommendation: The Americano I recently had in their new Yaletown location goes down as one of the best I've ever had, anywhere.
Click here to read my Kafka's review
---
4. Pallet Coffee Roasters
980 Howe St, Vancouver, BC V6Z 1N9
2002 W Broadway, Vancouver, BC V6J 1Z4
3820 Oak St, Vancouver, BC V6H 2M5
1398 Kingsway, Vancouver, BC V5V 3E4
323 Semlin Dr, Vancouver, BC V5L 4H9
395 Alexander St, Vancouver, BC V6A 1C4
Without a doubt one of my all time favourite coffee brands.
Pallet has six locations around the city, as well as the incredible Palate Kitchen (that I gave a huge 97% to on my review).
My favourite location is their HQ. It's a giant warehouse/cafe/roastery, designed by the legendary Alice D'Andrea.
Vancouver Coffee Snob Recommendation: At HQ they often have a single-origin espresso which makes for a great flight, or cortado.
Click here to read my Pallet HQ review.
---
3. Smoking Gun Coffee
46168 Yale Rd #101, Chilliwack, BC V2T 0J6
Winner of the Best Roaster 2023, Smoking Gun takes a podium finish on only their second year of being open (well more like 1 and a bit).
Sure, you have to take 8 flights to get there, as it's in Chilliwack. But when you do, it's SO VERY worth the trip.
It's totally Gastown, with muted pastels and exposed brick. Only it has that small town, 'burbs feel to it.
Vancouver Coffee Snob Recommendation: Their Tanzania is always a highlight if it's on filter. But a latte and breakfast sandwich is always a great option.
---
2. Prototype Coffee
883 E Hastings St, Vancouver
One of my favourite roasters of all time, Prototype are known for having a comically huge selection of coffee on bar all all times.
I'm not kidding, I've seen 16 available before.
The coffee shop is sleek, modern and has a surprisingly large amount of seating for such a compact room.
Vancouver Coffee Snob Recommendation: Ask the staff for a recommendation, as it's always rotating. They'll advise you what to drink, based on your preferences. If you want your mind blown, have a steamed nitro cold brew.
Click here to read my Prototype Coffee review.
---
Interlude from The 10 Best Coffee Shops in Vancouver 2023!
I mentioned earlier that this list is sponsored by Jelly Donut Events.
Given that you've made it this far in the list you're no doubt a discerning coffee snob!
So I wanted to take the opportunity to tell you about their coffee tasting event, of which I'm one of the hosts.
You and your work team get sent a pack of coffee kits, dial into Zoom then taste them all with a coffee expert.
You'll get to geek out about coffee, bond as a team and obviously get totally energized and hyped for the rest of the day.
Click here for more info on the best Virtual Coffee Tasting events on the planet.
OK, back to the list of The 10 Best Coffee Shops in Vancouver 2023!
---
1. Nemesis Coffee – Winner of  The 10 Best Coffee Shops in Vancouver 2023
302 W Hastings St, Vancouver
101 Carrie Cates Ct #110, North Vancouver
555 Great Northern Way, Vancouver
Back once again with the top spot, Nemesis takes the crown after an incredible year of hard work.
Their roasting program has grown, with the introduction of subscriptions and new farms.
They have introduced a Michelin star quality night of food entertainment called 'Word'.
Their Dope bakery has grown and started bringing in new brands such as Dank Mart.
Long story short, they've earned this spot and you should immediately stop reading this to go visit their GNW location.
Vancouver Coffee Snob Recommendation: The Ratnagiri is pretty mind-blowing for an Indian coffee. Their breakfast sandwiches are always fantastic and their rotating food lineup at GNW is some of the best in the city.
Click here to read my Nemesis Gastown review or here to read my Nemesis Polygon review or here to read my Nemesis GNW review.
---
The Other 2022 Lists
Top 10 Best Coffee Roasters list.
Top 10 Best New Coffee Shops list.
To be the first to read my future articles, make sure to sign up to my mailing list.
I don't mail often, but when I do it's always good stuff.
If you enjoyed this list, please consider a $1 donation to help me run the site: