The Rest of The Snobbies 2021
The Rest of The Snobbies 2021 will start shortly, but first I want to make welcome the newbies.
For those of you new to this website, every year I host publicly voted awards to celebrate three things:
The 10 Best NEW Coffee Shops that opened in 2021
The 10 Best Coffee Roasters of 2021
The 10 Best Coffee Shops of 2021
But today is slightly different.
Today I get drunk at breakfast time and ramble online with my own awards.
These are all assigned by me and my good friend, Jose Cuervo.
This is The Rest of the Snobbies 2021.
---
Recommended Soundtrack
My strong suggestion is to listen to this Spotify soundtrack when reading this list. It'll really drive home A) how awesome these people are and B) just quite how drunk I was when I wrote this list.
---
This list is bought to you by no one.
Why in God's name would you ever think someone would want to sponsor the insane warblings of a lunatic?
Just sit back and enjoy a prime example of someone who almost certainly needs at least a little bit of therapy.
---
The 'YOU SHALL NOT PASS' Award
Winner: Ann Hnatyshyn
View this post on Instagram
Fun fact: Before working at House of Funk, Ann fought the forces of Sauron in Middle Earth, complete with a giant white beard (which she now shaves).
This is my way of saying that I'm fairly certain she's some sort of Wizard.
Her coffee roasting skills are truly magical and snagged House of Funk the #1 spot in the Top 10 Roasters award this year.
Good work Ann, keep pushing boundaries and doing insane things with coffee and we'll keep drinking it.
---
The 'Humble Apple Crumble' Award
Winner: Brandon @ Smoking Gun Coffee Roasters
View this post on Instagram
Pants down this guy is the most humble guy in the coffee industry right now. He keeps winning awards and each reaction is so genuine and heartfelt that I honestly believe it comes from the deepest darkest depths of humility.
---
The 'Best Tiny Roaster' Award
Winner: Radius Coffee
View this post on Instagram
Radius Coffee is a tiny roaster based out of somewhere near Maple Ridge (I dunno, it all looks the same to me over there). They've slowly built up their loyal following, which culminated in a popup this year, at the legendary Pallet HQ.
You can buy their coffee exclusively and inexplicably on a cookie jar website here.
---
The 'Indiana Jones' Award
Given to the coffee shop that opened closest to the end of the year.
Winner: Sunny M
View this post on Instagram
They only officially opened a few weeks ago and STILL made it to the Top 10 New Coffee Shops List.
They're an amazing nano roaster, focusing on very high-end coffee, all served from their amazing Richmond cafe.
---
The 'Best Packaging' Award
Winner: Nemesis Coffee
View this post on Instagram
I mean look at these things.
---
The 'Why Did the Chicken Cross the Road?' Award
Winner: Slothee Coffee
View this post on Instagram
Not only is she putting out amazing content on her Instagram account, but she also made it to page THREE of the latest Coffee People Zine.We're all very proud of you, Jess!
BUT IT DOESN'T STOP THERE.
She also sent me a chocolate bar WITH CHICKEN IN IT this Christmas!
Pay attention everyone. This kind of bribery is how you make it to this list.
---
The "Captain Planet He's Our Hero" Award
This award celebrates someone or a company that does something really special in the areas of the environment or sustainability.
Winner: Sharewares
View this post on Instagram
Sharewares is a selection of reusable cups that are starting to spring up in coffee shops around Vancouver. Here's the blurb:
ShareWares' mission is to end the world's single-use waste crisis, and to do this, they have engineered the easiest, safest, and most affordable borrowing systems for reusable cups and to-go packaging.  
There is no technology, equipment, or additional work required.  Buy, fill, and sell just like single-use cups. 
---
The 'My Favourite Brew Device' Award
Winner: Espro Bloom
View this post on Instagram
I've used pretty much every pour over device on the market and this is by far my favourite.
It's a decent price and the quality you get out of it is insane. Plus it only takes two minutes to brew.
---
The 'Most Caffeinated Baby' Award
Winner: Sandy's baby, from @thecafebuzz.
View this post on Instagram
I should maybe rename this to the "most likely to usurp VancouverCoffeeSnob" award, as Sandy has been knocking it out of the park on her Instagram account recently.
I used to be the goto for photos of new openings, drinks and cafe food. She's WAY better at it than me these days.
All this and she had a kid, like, a few days ago I think. I'm pretty sure it was born in a Pallet location.
Anyway…
Go follow her on Instagram for some amazing Vancouver coffee updates.
---
The 'Straight Best Espresso' Award
Winner: House of Funk: Technicolour
View this post on Instagram
Rich, bold, impossible to fuck up and goes like a dream with any type of oat milk that you put with (especially iced).
---
The 'Stronger IG Game Than Me' Award
Winner: Tyler from @commonlycoffee
View this post on Instagram
This fuckin' guy.
I posted about the Snobbies yesterday and he'd managed to create an IG story about the goddamn post and put it onto his feed before even I had.
I mean how am I supposed to compete with this? HOW IS HE POSTING ABOUT MY STUFF BEFORE I EVEN POST IT.
This man is some sort of social media based sorcerer, I'm convinced.
Tyler, you're better at this than me. I conceed. Now get yer ass to Vancouver to meet up again.
---
The 'Best Sponsors' Award
Winners: Tie: Espressotec and Roaster Central
[adsanity align='alignnone' id=6071]
This blog started getting fairly expensive to run a year or so back. So Espressotec and Roaster Central stepped up to the plate and helped sponsor the running costs.
Thanks to both companies for their financial contribution which helps me keep this site alive and free for everyone to read!
If you enjoy this blog, the best way you can support me is to buy your coffee brewing gear from Espressotec and your bags of coffee from Roaster Central.
---
The 'Most Improved Award
Winner: Purebread
View this post on Instagram
You probably know Purebread for their RIDONCULOUSLY tasty pastries. But their coffee game, well it wasn't the best.
BUT NOT ANYMORE, SUCKAS.
They moved away from slinging Campos coffee in favour of the legendary Monogram Coffee Roasters.
I can't think of anyone else that has made such a huge leap forward in coffee quality and I'm really excited to see how they start to climb the ranks in coffee awards because of this!
---
The 'Best Cup of Coffee I Had This Year' Award
Winner: Phil and Sebastian: Nic's Tribute Geisha
View this post on Instagram
This coffee has a special place in my heart, as it was in memory of a fantastic coffee human that we lost to cancer this year – Nic. He was a thoroughly lovely bloke, having spent far too much of his free time helping me with my own projects and generally supporting the coffee community in Vancouver. And he expected nothing in return.
The coffee is light, bright, fruity and complex. It was a fantastic example of what a Geisha can be, plus all the proceeds of the coffee went to building a soccer field for kids in Panama.
---
The "Nic's Fucking Great People" Award
This is in memory of the aforementioned Nic Witzke, who was a fucking great person. It highlights people or companies that have done something awesome, typically for the community.
Winner: Everbean
View this post on Instagram
This year the crew at Everbean raised over $5K to send parcels of food to the massively overworked and underappreciated team at Peace Arch Hospital.
Jessie and Chris are the two owners, and it's an honour to know them. They're amazing folks and are truly worthy of this award.
---
The 'Go Fuck Your Self' Award
Winner: Anti Vaxxers/Maskers at the Hospitals
Yeah, you know why we all hate you. Go fuck yourselves.
---
Coming tomorrow…
Nothing. I've run out of booze and I really need to work off this Omicron waistline.
Thanks to all of you that have played a part in the last four days of awards. It's a pretty labour-intensive time of year for me, chewing up about 100 hours of time. So an especial thanks to everyone that has reached out to me to say hello during it.
If you enjoyed them please consider sharing them with your friends.
Here are the links to the posts:
The Top 10 New Coffee Shops of 2021
The Top 10 Best Coffee Roasters of 2021
The Top 10 Best Coffee Shops of 2021
The Rest of the Snobbies 2021
If you're interested in getting access to pretty much everything I publish on my blog, 24 hours before anyone else, please sign up for my newsletter below. It's not spammy in any way and I don't sell your email to dodgy African spam lists (just Scottish ones).
As an added bonus, when you sign up you'll be sent three emails over three days, telling you the story of how an idiot like me became the biggest coffee shop blogger in Canada (including the story of how I got onto national TV with a brown paper bag on my head).
Good riddance 2021. See y'all next year!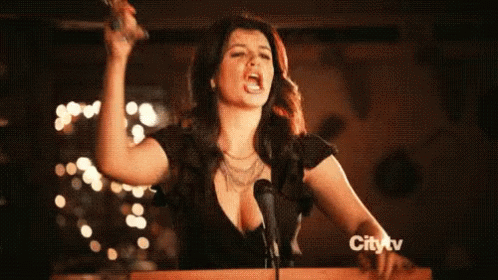 ---