With more and more employees returning to the office, it's a smart move to think about the kind of creature comforts they've had at home for the last two years.
75% of remote employees surveyed state that they are worried that the 'office coffee' is going to be an unpleasant thing to return to.
Think about it – their kitchen has been in the room next door.
They can wander over in their underpants any time they want.
They'll fire up the espresso machine they bought when the pandemic kicked off and knock out a killer latte.
I hate to be the bearer of bad news but a cup of overcooked filter coffee isn't going to cut it anymore.
Coffee Machines for the Office: What Features to Look For
I know it's going to be tempting to go to Bed Bath and Beyond and buy some sort of off-the-shelf cheap coffee brewer, but this would be a mistake.
These types of machines are not designed to meet the needs of the office.
They'll overheat, break often and produce average results.
And don't get me started on maintenance and lack of replacement parts.
But you also don't need to be looking at commercial coffee machines that you'd see in a cafe.
They have customers to make sales from.
Save your money.
So, here's a list of what I'd suggest you look for when you're looking for coffee machines for the office:
A machine that can handle a high volume of coffee. You're going to need at least ten cups an hour for your office of 20 people.
A machine with a built-in grinder. This will save you a lot of heartache in the long run as whole coffee beans produce a much better result than pre-ground coffee.
A frothing wand. This might not be essential for everyone but if you want to make cappuccinos and lattes then you'll need to be able to steam milk.
A machine with a hot water dispenser. This will come in handy to brew tea as well as Americanos.
A machine that is easy to clean. This is important for both hygiene reasons and also to keep the coffee tasting great. The less mess, the more it'll get used.
A machine that can be attached to a water line rather than a water tank.
A machine that is easy to maintain. Things area going to break eventually, so a coffee machine that has easily replacement parts is a must.
What Coffee Maker Should I Buy – Espresso or Brewed Coffee?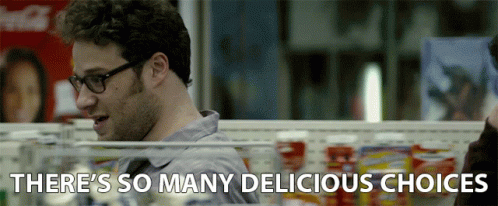 How well do you know your workforce?
This can be a complicated question to answer.
For example, if your office mostly drinks straight black filter coffee, there's very little point in buying a machine that creates espresso drinks.
In that situation, a solid brewer with a thermal carafe will more than suffice.
That being said, my personal advice is to always lean towards espresso-based machines.
A filter coffee machine can make only filter coffee. It's a glorified coffee dispenser, really.
An espresso machine can make Americano drinks, which in my opinion is a solid alternative to black filter coffee.
But it can also brew straight espresso, a latte, a cappuccino, a cortado, a flat white, etc.
They're also usually fairly quick, making them very useful for large offices where the coffee maker might see a lot of use.
Should I Buy a Pod Coffee Machine?
This is a difficult question to answer.
On the one hand, pod coffee machines are very convenient. You just pop in pods and it brews a delicious cup of coffee.
On the other hand, pods are not great for the environment and they can be quite expensive in the long run.
Overall I would strongly recommend against these types of coffee makers.
Let's Talk Lingo – Superautomatic Coffee Machines vs Commercial Coffee Machines
So far we've established you very likely want an Espresso machine for the office, but the ones you see in coffee shops are the wrong direction to head in.
Cafes have trained baristas and skilled employees in house to operate these kinds of machines.
Carol from the office accounting department does not have these skills.
So you need to automate the hell out of the problem.
When considering coffee machines for the office,  a superautomatic espresso machine will grind the coffee, tamp the espresso puck, force water through it and spit out a shot of espresso the other end.
If you're lucky it'll even steam the milk for you too.
You still get specialty beverages; cappuccinos, lattes, americanos etc, but with less of the hassle.
It's truly bean to cup.
Plus no one has to grow a man bun.
Example: Workflow for barista vs workflow for superautomatic
A professional barista using a commercial coffee machine needs to:
grind beans
tamp puck
brew espresso shot
clean the portafilter
steam milk (if needed)
pour drink
clean the milk pitcher
A user of a superautomatic espresso machine needs to:
push the button for the correct drink
try not spill the drink when walking back to their desk
OK, I'm convinced! What are the best coffee machines for the office?
So you're going to buy a fancy pants coffee maker for the office – great choice.
But there are a lot of choices out there.
Here is a list of my favourite office coffee machines.
9 Bar Twenty-Six.01: The best coffee maker for a small office on a budget
Price: $1295
Pros:
The more economical of all the single-serve coffee machines.
Easy to use
Quick brew time
Can make a variety of drinks
Small countertop footprint
Cons:
Small water tank so you need to refill it often if using this feature
Milk steaming is competent but not as good as higher-end machines
Small so it needs regular emptying of used coffee grounds
The 9 Bar Twenty-Six.01 is the de facto entry point for an office coffee machine.
First off it's a beautiful-looking coffee maker because of it's sleek lines and stylish angles.
It'll brew drinks fairly quickly and the attached milk steamer isn't fast but can create solid milk foam for a latte, cappuccino or even a hot chocolate.
You might find yourself having to fill the water tank fairly often though, as it's only 1.8 litres.
One of the things I love about this unit is that it has a self-cleaning option. You'll still need to clean it in other areas, but it saves a lot of effort overall.
As far as brands go, 9 Bar is a solid option, especially if you're in the Vancouver area, as you can have them serviced at Espressotec.
Click here for more info on the 9 Bar Twenty-Six.01 or watch the video below on the Espressotec YouTube channel.
Miele Obsidian Black CM6160: Perfect for an office of 10 or fewer people.
Price: $2399
Pro's:
Miele is a very reputable brand
Stylish and modern design
Create a variety of specialty drinks
Quick brew time
Large water tank means less refilling
Cons:
More expensive than some other options
Some people don't like the plastic exterior (I personally love it)
When we step up in budget, we get into the realm of the top brands for an office coffee machine.
Miele machines are beautiful to look at, rarely fail (if maintained) and are competent at brewing incredible coffees all day for your workplace.
They hold their temperature well, are fairly economical on energy usage and I've never heard of one choking from overuse.
I have however heard complaints about the plastic exterior, but I personally think they look and feel great.
They're fairly big too, so make sure you have counter space for them when you're considering coffee machines for the office.
Click here for more info on the CM6160
Miele Obsidian CM7750: The best coffee machine for a large office (aka the one I'd buy)
Price $5499
Pro's:
Miele is a very reputable brand
Stylish and modern design – these things look amazing.
Create a variety of specialty drinks
Quick brew time
Large water tank
Three coffee choices
Wifi connectivity via app
Cons:
Much more expensive than some other options
By far and away the biggest selling point of the CM7750 is the fact that you can have three different types of beans in the unit.
This means that you could have a regular espresso, a fancy bean and a decaf option for your workplace.
The standard of coffee coming out of these things is as close to a perfect cup as you're going to get in the price range.'
You can also run this thing 24/7 and it won't even blink at the work your business is putting it through.
Pants down my favourite feature is the WiFi connectivity. You can kick off a drink creation from your phone's app!
The downside is that these things are pretty enormous and more expensive than the others.
Click here for more info on the CM7750
What About Cold Brew Coffee?
If having your coffee hot isn't your thing, then cold brew could be a good option for you.
Honestly, don't bother to try to make this at work.
It's a huge pain to create it at work in any form of scale.
Sure, you could buy a Toddy cold brew system and brew 10 litres of the stuff.
But then you have to store it, plus it takes 24 hours to brew if you run out.
My advice is to leave cold brew off your list of coffee machines for the office and find a local cafe and ask them to make you a carafe every few days.
Or just drink hot coffee.
What coffee should I use in my new super auto coffee maker?
If you're in Vancouver my go-to is Roaster Central.
Full disclosure they're a partner of mine, but I don't get any commission from their sales if you use them.
You can go to their showroom and try 50 different coffees if you want.
See which one you like and setup a recurring delivery with them.
Alternatively, you should chat to a local roaster about a coffee beans office program.
For inspiration check out my list of the Top 10 Roasters.
In Conclusion
Look, real talk already. No one wants to drink awful office coffee.
Your employees don't want it.
Your clients certainly don't want it.
You probably don't want it.
You're competing against a workforce that has been living at home for the last 2 years and has gotten used to having the best coffee of their lives.
It's simply not an option to expect them to go back to the before times!
Investing in a great coffee maker is an easy option to keep your employees caffeinated, motivated and content in their workplace.
Plus everyone remembers that one business they went to that had amazing coffee.
That could be you and your clients will love you for it.